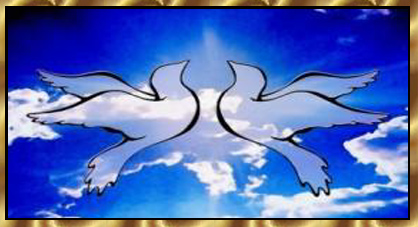 "A candle -
Shining, glowing, burning
steady on a winters night....
Has one purpose, goal, objective...
To bring forth it's radiant light.
I too, can shine, glow and burn
with similar purpose be.
That is to live, love and just express -
that radiant light in me."
-Author Unknown



"Know that the light never sleeps".

Angels are among us - everywhere. They are always with us - to protect, guide, soothe, love and lead us into the light. Our angels want us to be happy. So do I.

I know what it is like to live though pain. I have experienced those long, dark nights of the soul. I have been lost, heartbroken, broke and filled with more questions than answers. A wise elder told me once that through great pain we ready ourselves for great joy and great love. We must know and accept one to appreciate and accept the other. It is the balance of the Universe. We all have great pain. But each of us has the potential for great joy and great love!

I am an empath and I listen with my heart. I also use Angel Oracle cards and the basic Tarot for readings. I use my gifts to I help you heal, find the answers you seek and reveal the pathway to your own inner peace and true love.

For information on SOULMATES, please visit my home page.





For a limited time, I can accept e-mail readings for $5.00. One question per e-mail, please. Just send me a keen mail and I will respond within 24-48 hours. Be specific with your question and please include the first names of the parties you wish to inquire about.

I am available most weeknights after 8PM CST and varied times over the weekend. Use call back feature if I am not available.

Don't forget feedback to help me grow and help others!

May the angels hold you safe in their arms, always.



The information shared should not be taken as a substitute for professional assistance and is for entertainment purposes only.

Designed by: Mystikka